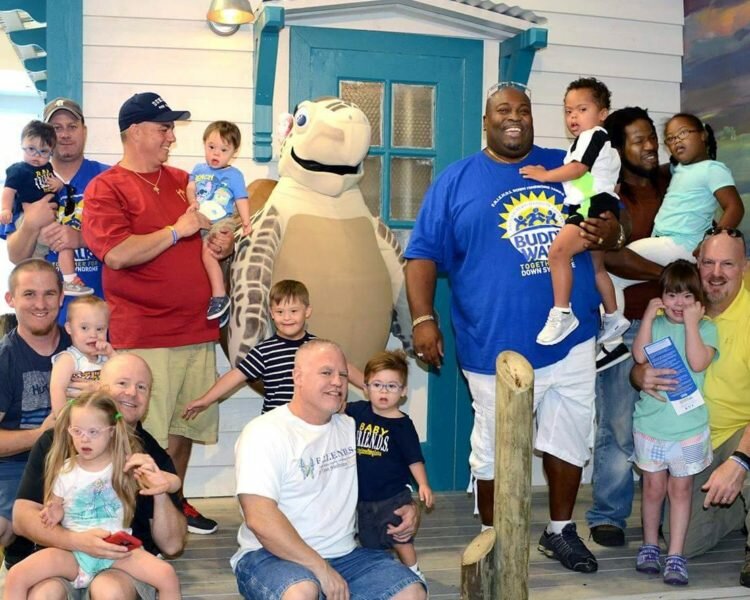 F.R.I.E.N.D.S. 
Families Raising Inspiring Educating and Networking for 
DOWN

SYNDROME
WEST FLORIDA
FDSWF would like to give a big THANK YOU to our 2017 Buddy Walk Sponsors! We really appreciate all that you do for FDSWF and our Down Syndrome community! 
To become a sponsor for our 2nd Annual FDSWF Buddy Walk please register here.
MISSION    
The Mission of F.R.I.E.N.D.S. Down Syndrome West Florida is to provide all encompassing educational and support services to families who have been impacted by Down Syndrome; while promoting complete community integration of those impacted by Down Syndrome.
GOALS
Our Goals are to provide broad reaching educational services for families impacted by Down Syndrome in the Florida Tampa Bay Area.  To provide financial and social service support for families impacted by Down Syndrome. To provide outreach to the Tampa Bay Area community in education and community integration for families impacted by Down Syndrome.  We serve the following counties: Hillsborough, Pinellas, & Pasco County.
For Physicians
For Physicians - Learning the diagnosis is extremely difficult for parents and should be handled correctly. Physician's please watch the film and if you have any questions please call (813)245-2782. Thank you for taking the time.
Expectant Parents
Learning that your unborn baby has Down syndrome can be very difficult to hear. This unexpected news may generate a wide range of emotions and unanswered questions.  F.R.I.E.N.D.S. is here to assist you as you prepare for the birth of your new baby. Our Parent Liaisons can provide you with our FRIENDS Parent Packet, guidance for you and your family, and if you wish help you connect with other parents who received a prenatal diagnosis. 
New Parents
For New & Expectant parents - Our Parent Liaisons are assigned all West Florida hospitals and are in contact with Labor & Deliver, NICU, and Social Workers to ensure that our FRIENDS Parent Packets are available for new parents.  Parent Liaisons peer to peer visits to meet with new parents are available upon request.  
FRIENDS Parent Packets are available in Spanish and a bilingual Parent Liaison is available.  Please know that we care about your family and we are here to help you at this sensitive time.
Our FRIENDS Parent Packets are free and have vital health and Down Syndrome information with numerous pamphlets and brochures from various agencies. A free copy of the book "Babies with Down Syndrome, A New Parent's Guide". 
To request a FRIENDS Parent Packet or a Parent Liaison visit call (813)245-2782 or send your request to info@friendssupport.  Please feel free to click on the Parent Packet Intro and Healthcare Guide to download and give to parents.